Riptide Entertainment
Mobile DJ & Lighting – Sacramento, Lake Tahoe, Nevada & Northern California
Your DJ and Entertainment coordinator is the
"HEARTBEAT"
of your wedding!    We are one of Sacramento's fastest growing and best wedding DJ companies because of how we treat our couples and the first class job we do!  We make sure things run smooth, so you can enjoy your wedding day!  We are the STRESS FREE DJ company that specializes in weddings, parties, and
PERSONAL SERVICE 
in Sacramento, Elk Grove and all surrounding areas.  We get calls consistently from Lake Tahoe to the Bay Area for our couples.  We know that 
quality
and
value
in wedding entertainment is important to every couple!  DJ Derik and Rebecca have passion for what they do and love entertaining.  Our personal touches and friendly customer service, along with taking personal pride in each event set us apart from other businesses. From planning to the completion of any event, we keep your vision in mind. From modern weddings to simple parties….and everything in between. We listen to what YOU want, and help make your wedding journey a reality.  Recently chosen as a top DJ in
Wedding Wire's Couples Choice Awards 2017!
NOT ALL DJ's ARE THE SAME…..Experience, professional, and skilled pro that can WOW the dance floor!  We can handle it all! From the Oldies to today's Club Hits.  The DJ/MC and the music are the heartbeat of your event. We consistently deliver FIRST-CLASS performances that will ensure your events success. If you want a packed dance floor, DJ Derik has the experience to make sure your music dance floor is jumpin'!  DJ Derik is widely known as a true PRO having run and been a top Resident DJ in some of the top Nightclubs in Northern California over the past 30 years.  From AMERICA LIVE, CHARLIE BROWN'S, INCAHOOTS,  DOUBLETREE HOTEL, and STONEY INN just to name a few.  His music vast knowledge and mixing ability seperate him from the pack.
We work with you to design the event or party you desire.  Your event is our top priority!   We would love nothing more than to be part of your event, and help make the memories you and your friends and family will be talking about for ever!We look forward to speaking with you about your wedding day.  Give us a call or drop us and email.  We'd love to get to know you, and hear about your vision big day.  We look forward to talking with you and making your wedding the TOP of your list of great memories!
Don't leave your day to chance when it comes to your wedding.  You deserve to have that confident feeling inside that you made the right choice for your wedding day.  Click for a quote or appointment NOW……or even faster, you can CHAT  live with one of during business hours as well as call us now.
"Quality isn't expensive….IT'S PRICELESS!"
Hands down the best D.J. and lighting services you will ever find in NorCal! The minute you contact Derik and his wife Rebecca, you will feel like you've known them for decades. They are truly the dynamic duo who get things done. I met Derik at an event I was at for work and could've have watched him D.J. or talk to him all day long. It was at this event I knew I wanted to have him as our wedding D.J. Derik comes with loads of experience in the industry and just loves what he does.  Hiring Derik for your event will be one of the best decisions you could ever make. Derik and Rebecca are in constant communication with you from start to finish and they guarantee to keep your party going!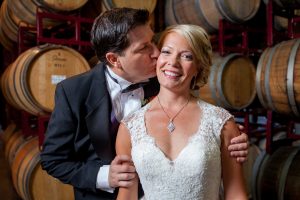 Recent News
0 Comments
WEDDING WIRE COUPLES CHOICE WINNERS again, thanks to our amazing couples.  BACK TO BACK!  We are so proud and excited to...
Read More →
0 Comments
Wedding Day for Geoff & Trina Location: THE FIREHOUSE– Old Sacramento, CA ...
Read More →
How Does It Work?
Check us out! Take a look at some of our packages, services and options. You may choose a package that's just right for your needs and budget.
Ready to get a quote or reserve a date?
Booking date requests are handled on a first-come first-serve basis. We will respond promptly to your request.