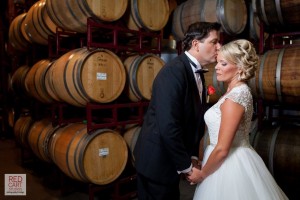 Location:  
Boeger Winery, Placerville CA.
Services: Wedding Ceremony/Reception Package
Projector and Screen
Custom Song Production 
I had the honor of meeting KCRA 3's Tamara Berg at an American Heart Association event.  She was the Special Guest Emcee for Heart and Stroke Walk event we were doing the sound and music for.  Tamara is always so active in our community and she was awesome this day as well.  Little did I know that less than a year later she would be calling us to do her Sacramento WEDDING!  After meeting Jeff we had an instant connection.  Jeff is not only a buddy now, but an amazing talent in his own right.  Truly gifted with a camera in his hand, his pictures can take your breathe away and make your heart feel emotions I can't even put into words. Put them together and they are an incredible couple.  I knew this was going to be a special wedding, and Boy was it!
Boeger Winery was the backdrop and host of the personal and elegant affair.  Personal touches were part of every second of  Tamara and Jeff's big day.  We even made a Custom song mix for Tamara and her Dad The grounds were stunning and the weather was warm and clear!   What else would you expect with 5 Weather people in attendance!  Ha Ha!  With a ceremony this special you need to have an extra special officiant…..so KCRA anchor Teo Torres did the honors.  He nailed it!   He brought humor, class, and a very sweet and personal touch to the ceremony for Tamara and Jeff.  But enough of me telling me about it….please enjoy the video from Elegant Events and see for yourself.
Congratulations Tamara and Jeff…..We love you guys!
Hamilton Wedding highlight reel from Elegant Events Media on Vimeo.