Location:  
Oakhurst Country Club, Clayton, CA
Services: Wedding Reception DJ/MC Package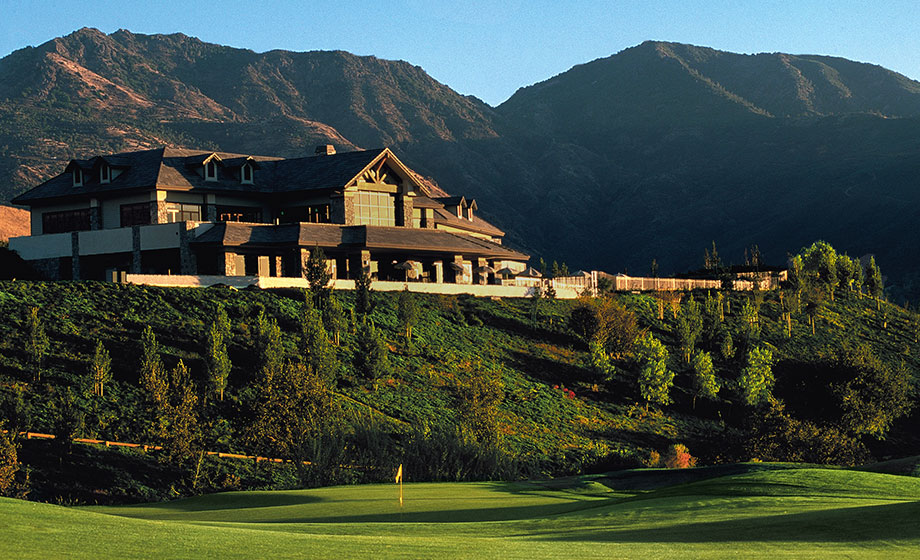 2016  is just underway, but Steven and Kimberlyn were so excited for their wedding and to start life as husband as wife.  Nestled in the hills of Clayton, CA was this lovely site.  The staff greeted friends and family with a warm room on this chilly day.  While the bridal party took photo's, we had toe's tapping and singing along with the tunes during cocktail hour.  The room filled with smiles and hugs as appetizers were passed by the friendly staff from
Oakhurst Country Club
.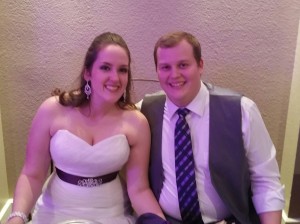 To get the Reception started, we introduced the Bridal party with the old favorite: Celebration by Kool and the Gang , which had all the guests clapping and cheering nice and loud.  When it came time for the new Mr. and Mrs. to hit the room they even took it up a notch and got a bit louder to really make them feel the love.  
As Steven and Kimberlyn finished eating, they got a chance to walk around and greet each of the tables, as the staff poured beverages for the toast.  As toasts concluded, it was time for the couple's special dances.  They chose some really nice songs for their specials dances:  
First Dance:
 Yours ~  Russell Dickerson
Father / Daughter Dance:  Somewhere Over The Rainbow ~ Israel Kamakawiso'ole
Mother / Son Dance:  It Happens In a Heartbeat ~ Teresa James
Steven and Kimberlyn really wanted to surprise their parents and each played a special song for their parents that was special to them.  Both couples were very surprised, and felt so very special on this great day.  As the night picked up…..we got the Garter and Bouquet out and turned up the volume.  All the
SINGLE LADIES
came out to Beyonce's hit and jumped for the Bouquet.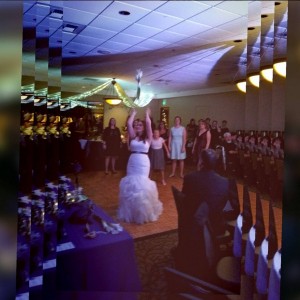 Next it was Steven's turn to go to work!  Kimberlyn surprised Steven, who is a huge hockey fan, with a special garter with the logo of his favorite hockey team- the Detroit Red Wings!   As Steve got to work…ANOTHER ONE BITES THE DUST by Queen was his song choice.  He let his garter fly and the party time began for the night!  More updates to come as more photos come in….so check back in for updates.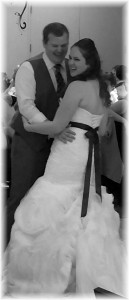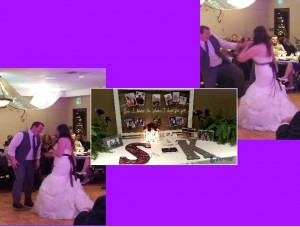 CONGRATULATIONS  MR. & MRS SCHMITZ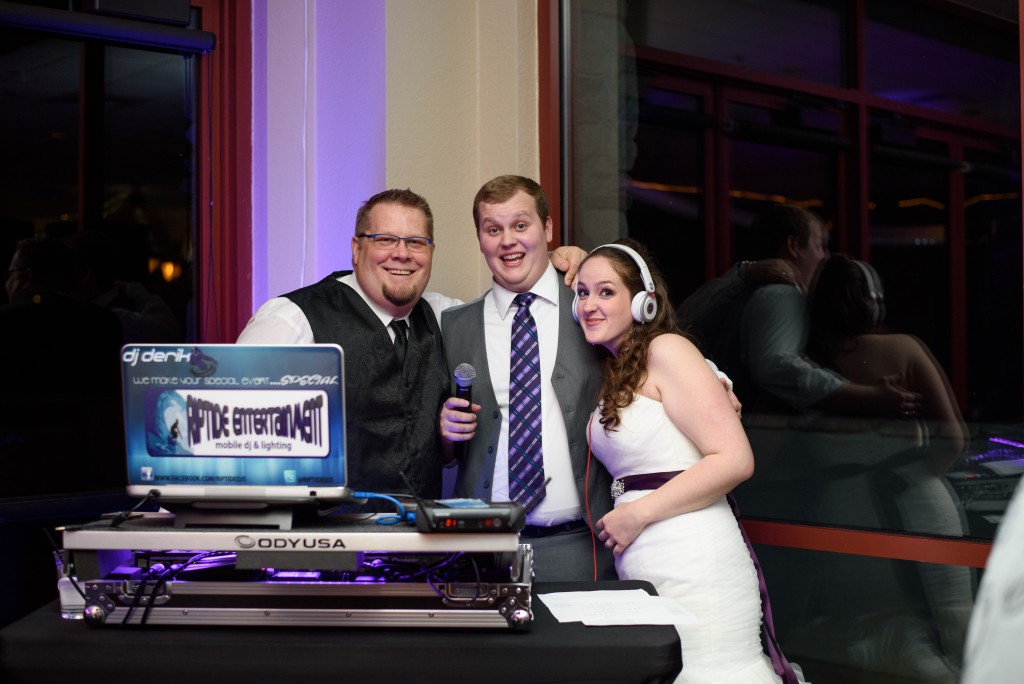 DJ Derik and Rebecca