DJ Derik
If you are on the fence about the
PERFECT DJ
– don't be….Derik is the
PERFECT CHOICE
.
~Leslie & Gary Turco – Wilson Vineyards 2016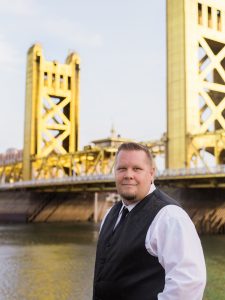 DJ Derik comes from a diverse background of featuring today's dance music, classic oldies, R&B, Top 40,  rock, and also being an expert in country music. Primarily known as one of Sacramento's most popular DJ's and a Premier COUNTRY DJ!  DJ Derik has opened for or played music for very large crowds and concerts, where mainline performers wanted a strong presence and great voice to open a show. Acts such as multi-platinum recording artists JASON ALDEAN@Aqua and LITTLE TEXAS at the Black and White Ball 2008. KNCI and other radio stations have enjoyed his talents and services in having a strong command of a performance, with a keen skill in reading the crowd. A featured club performer at many clubs including the Stoney Inn "Rockin' Rodeo", Doubletree Hotel- Sacramento (RJ GRINS), Gatlin Brother's Music City, InCahoots, and many others, keeps him in high demand.
The solid 28+ years of  experience and always-bubbly personality makes every wedding or other event a party. Besides his keen abilities as an accomplished entertainer, he has this innate quality of knowing everybody in a room. It always amazes us that DJ Derik will be addressing everybody as friends before the night ends.  Wish his vast music knowledge and MC ability, he can certainly handle any situation with ease.  Not matter the situation, this polished performer can shine for you.
Aside from his nightclub performances,  Derik has done 100's of weddings and mobile events in Northern California and the Lake Tahoe area.  A polished performer that will make your event the talk of friends and family.  Experience is a very valued tool to ensure your event or wedding is all you expect.  Derik has the mobile and club experience, with pretty much every type of music from Oldies to current Dance/Top 40 and R&B, and everything in between.
Derik and his wife Rebecca have been married for 15 years, and is father of 3 boys.   A huge sports fan, he loves to scuba dive and is a die hard hockey fan and player.  You may also find Derik and Rebecca from time to time on the dance floor either 2 steppin' or doing a West Coast swing as well.
Rebecca Eisenreich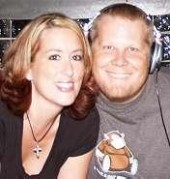 Rebecca is our super Customer Advisor and Event Planning Specialist.   Having been with Derik for 17 years and married to Derik for 15 of those years….Rebecca has seen a lot of events and parties first hand.  Rebecca loves working with the couples to totally put them at ease and help where needed to make the event just as you imagine.  Always willing to help or answer any question you may have.  Customer Service and making the event stress free is what keeps her focused on your event.  Rebecca just plain loves making people happy!
Aside to being a great mom to 3 boys, she is also a former Woman's Basketball Oregon Player of the year, Gatorade All American, and USA Today/Streets and Smith  All American!   On occasion she can even be seen in the water with Derik on of their scuba diving trips.  Rebecca is also a sports fan who love to root for her Houston Texans and Oregon Ducks!  Go Ducks!